How to care for your turtleneck from TRDLNYK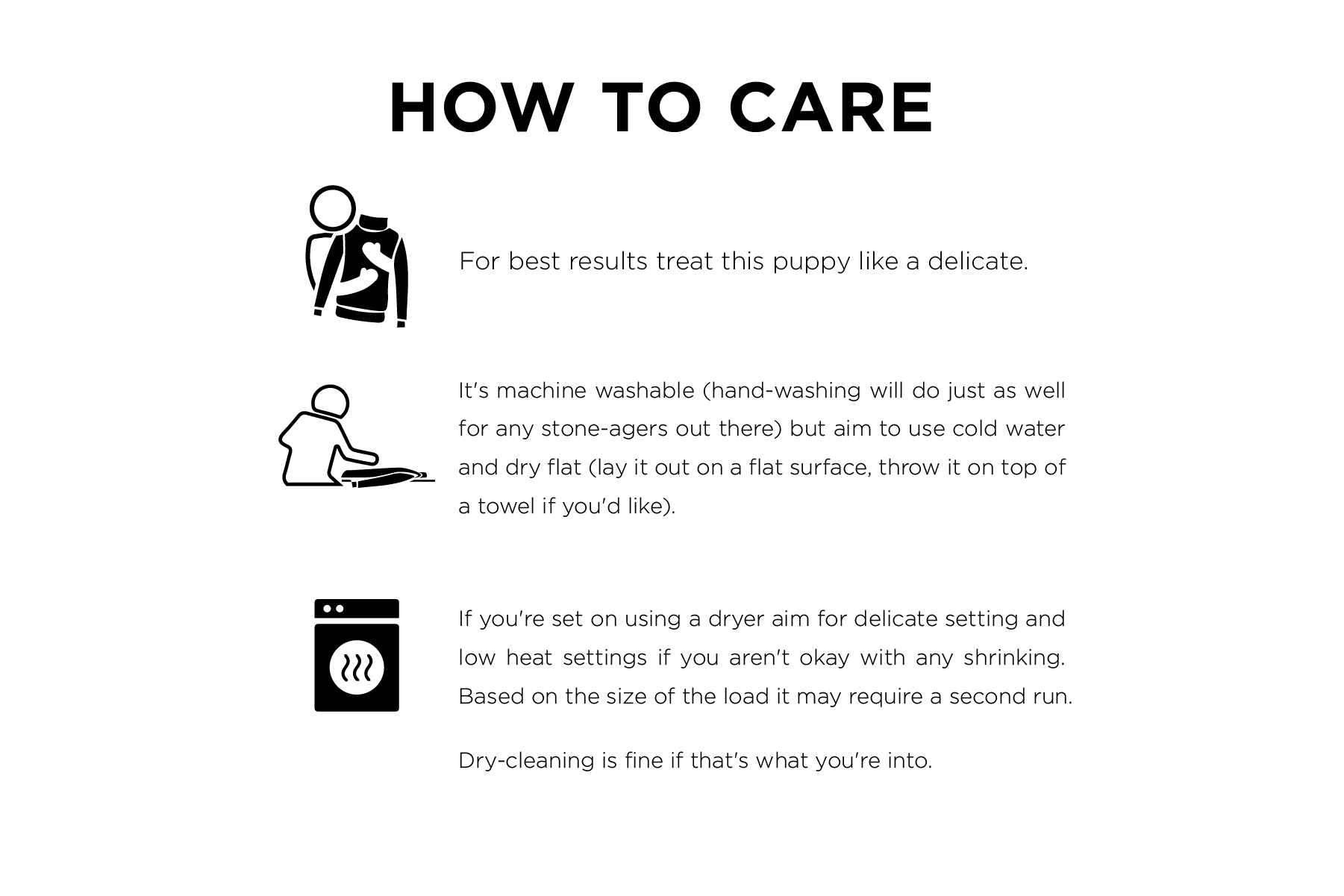 Hey guys - A lot of people are curious about how to wash your TRDLNYK shirts.
Dry clean is totally fine, but it is machine washable as well.
We advise you turn the shirt inside out and wash with cold water with like colors.
After washing, we recommend you dry the shirt flat (lay it on a flat surface, perhaps on a clean towel). 
If you are going to use a machine we advise you put it on a delicate setting and use low heat.
If it doesn't dry in one cycle feel free to run it again. 
Although the shirts are pre-shrunk, it's impossible to entirely eliminate future shrinking, so be aware of potential shrink if using high heat.